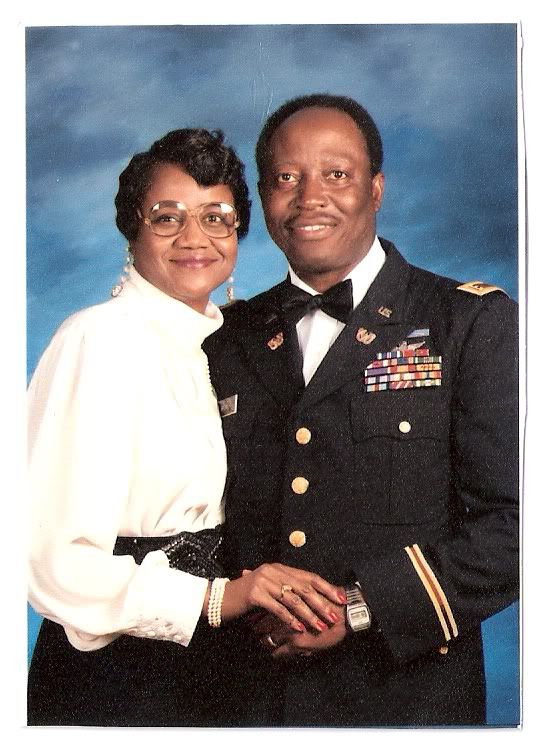 Sullivan & Betty's Story

BEFORE
---
When we were introduced to Shaklee in 2004, we had some health concerns. I'll share the major concerns here. I struggled with joint soreness, was recently diagnosed with type 2 diabetes and prostate cancer. Since I am an avid golfer, I was concerned about how I felt while playing and especially after the game. I was extremely tired and sore after a round of golf and could not walk the course if I wanted to do so. Betty struggled with chronic back pain which, as a beautician for 22 years, made her work difficult, restricted activities and affected her sleep. We were both overweight. Interestingly, as I think about that period in our lives, we did not consider that our ailments could be the result of personal choices; we simply contributed our conditions to "getting older".
MY DOC'S ADVICE
---
My physician advised me to change my eating habits and lose some weight to help control the diabetes. Easier said than done, right? It was especially hard for me because Betty is such a great cook and I love to eat her food. We both enjoy our favorite restaurants. For the joint soreness and the cancer, my doc offered no other solutions except for a lifetime of medications. Deep down, we struggled with the idea of getting worse and still had no idea that we could influence our health by the choices we made. We just knew that we did not want to live with progressing symptoms. At some point, we were introduced to the idea that supplements might help and were openly exploring this option when a friend introduced us to Shaklee.
A FRIEND INTRODUCES US TO SHAKLEE
---
She shared the benefits that her family experienced and how they recovered from many similiar problems. Not only that, but she shared many testimonies of personal friends and family whose health improved after making dietary adjustments and taking Shaklee products, so Betty and I decided to give it a whirl. What did we have to lose? If we did not experience any improvements in our health, we'd simply stop taking the stuff. Our docs did not offer that option. But, if we did experience improvements, than our lives might look different.
THE RESULTS
---
So, we changed our diets and added Shaklee supplements to our daily routines. Betty started cooking healthier meals and we made different choices when we ate in restaurants. In addition, we got rid of toxic chemicals in our home, replacing them with Shaklee cleaners. We had no idea that ordinary household cleaners were influencing our health. You guessed it...we experienced unexpected results.
MULTIPLE LIFESTYLE CHANGES
---
In a few short months, both of our lives were so dramatically effected that our retirement years began to look different. That sounds like a cliche, I know, but it is just the simple truth. Thirteen years later, in our 70's, our health continues to improve. I am not dependent on medications for my diabetes and my A1C is within normal limits. I am cancer free and have no joint soreness. My golf game has improved and I can walk the entire 18-hole course if I choose to do so!
Betty sleeps well, her back pain is gone and her activities are not restricted except by choice. She is busier in her retirement than when she worked. And as a side benefit, we both lost weight effortlessly when using the Shaklee 180 program...and kept it off! We both enjoy bowling and Betty bowls two times a week in mixed leagues and I bowl three times a week. We take road trips every year, spending time our family and enjoy Shaklee conventions annually. We are active in our church and with various organizations where we donate our time. We can boast of a full lifestyle that many people much younger than ourselves cannot claim.
ACTIVE SENIORS!
---
Being active and healthy seniors has afforded us choices that others desire but cannot achieve because of poor health, insufficient retirement funds, little hope. That's why we share this story with you. Just as someone shared the benefits of Shaklee with us many years ago, we continue to do so with those individuals that we meet. Each person who makes a choice for their health and adds Shaklee to that choice experiences the same things that we do: results.
OUR HOPE FOR YOU
---
We expect that you are exploring some options for you and your loved ones. Try Shaklee. What do you have to lose? What do you have to gain? We both look forward to being a part of your future and helping you make some changes. As Dr. Shaklee said, "your future will be exactly what you decide to make it". Let's partner together.